Psytechnics announced at VoiceCon 2010 their latest update to Experience Manager, Experience Manager 5 with Service Desk. This comprehensive release is probably the most substantial feature update since the initial release of Experience Manager in 2006.
What's new this time?
Plenty. They've implemented a strategy to deliver a much broader scope of operational performance than every before. They've partnered with leading endpoint vendors, UC communications companies including Microsoft and IBM to imbed their technologies directly onto the endpoint so they can properly participate in the session quality control process. They've partnered with TANDBERG and Polycom to characterize their video quality compensation schemes so they can develop a MOS predictor for video and telepresence systems.
They've set the groundwork to work with Wi-Fi devices to enable VoIP and video over Wi-Fi quality management. Their little Quality of Experience agent on selected endpoints, work with the IP Engine servers distributed around the network and report session-by-session, endpoint-by-endpoint real-time operational performance enabling integration with enterprise-wide system management applications such as HP NMS, IBM TNSQM, or CA eHealth.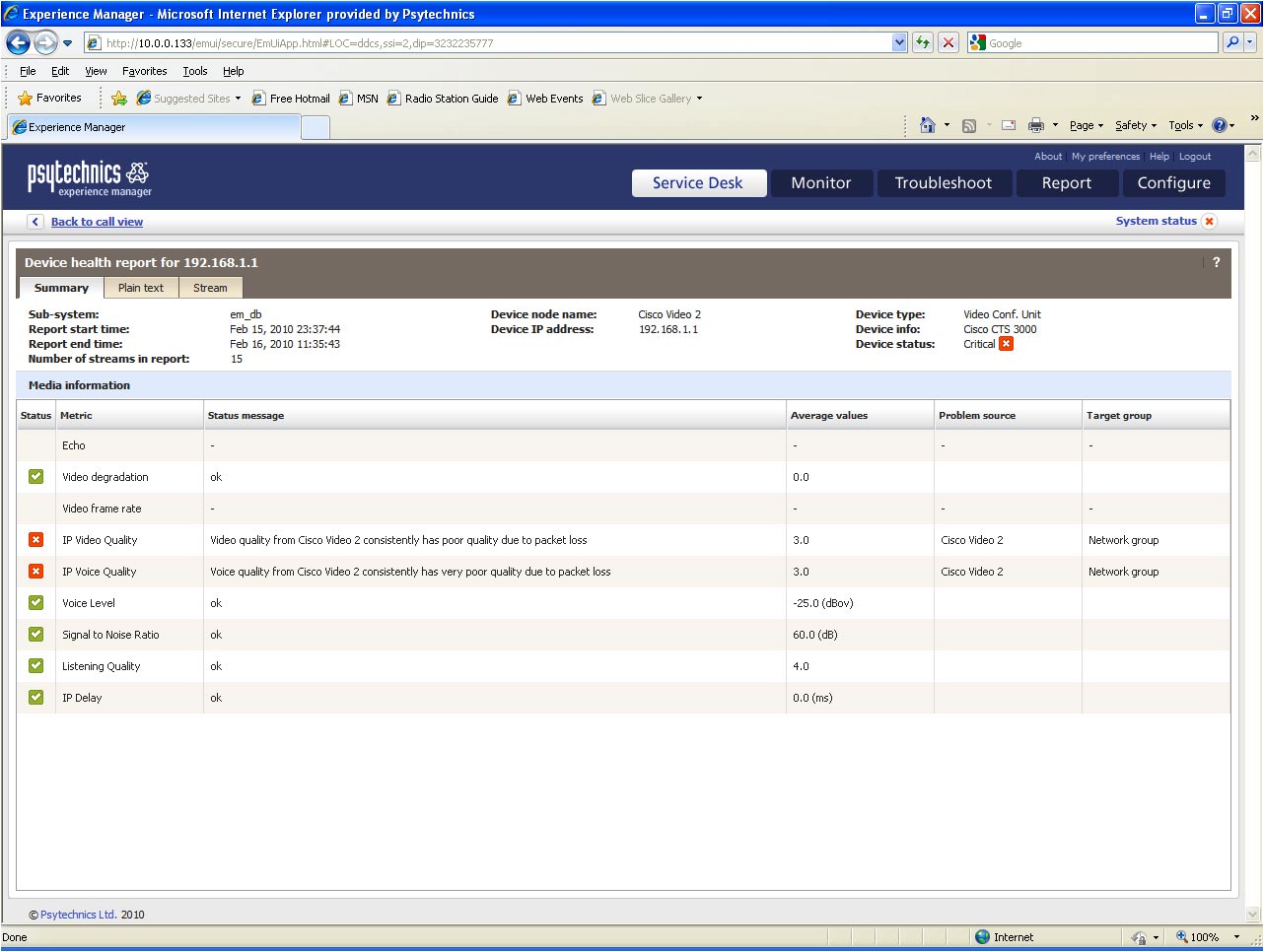 Psytechnics enables per-session Quality of Experience visibility using a new browser-enabled interface for IT help desk professionals. The help desk agent can query the Experience Manager database for specific session by session details, time of day or corporate location in a window called Service Desk. Then they can view the session attributes and even access an 'expert'-type Results Assistant feature the provides simple and complete description of what happened and what this feature means.
There's a monitoring capability to so only the trouble spots in real-time, jump to the screen, flashing red or yellow and otherwise attracting network engineer attention. A troubleshooting screen enables network, session and regional views empowering the engineer to get closer to heart of an issue in real-time than ever before.
Extensive reporting options enable graphical representation and customized delivery frequencies of network availability or session quality details or narratives of operations on a periodic basis to a list of persons that might form the basis for the operations meeting review at 9 am, for example.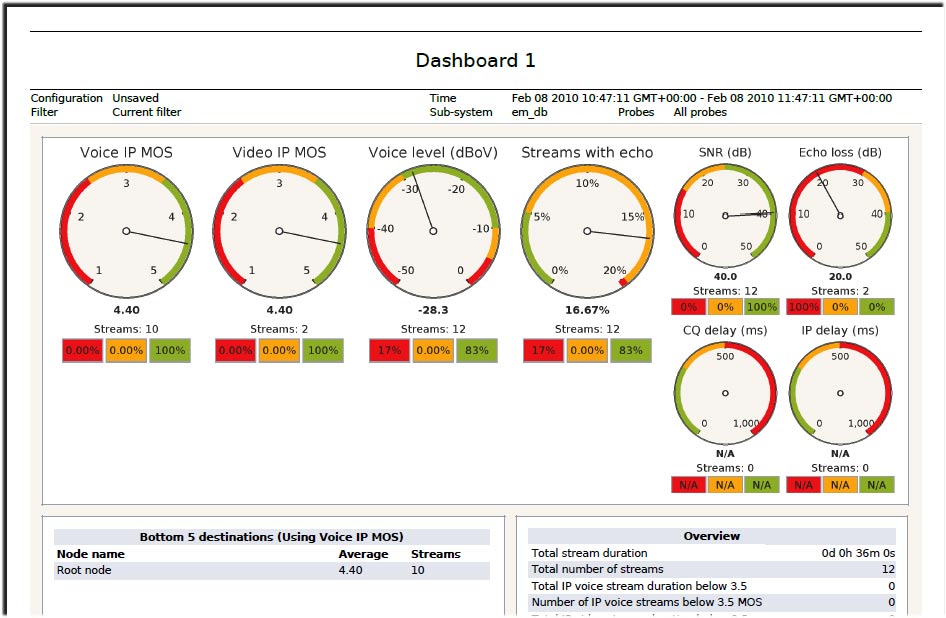 The goal is to arm the help desk of communications companies and communications service departments with the tools to quickly and professionally deal with a user's quality of experience complaint. Long gone are the made up answers and 'we'll look into it when we really won't' fibs that used to be an important part of the IT help desk operation when it came to VoIP quality.
I remember at one company, I would call the the engineer to report that I had just ended a call with a nasty ____ (insert echo, noise, clipping or otherwise unintelligible communication) on the call. I received the audio equivalent of the blank stare. 'I'll get right on that.' Sure you will. If only we had had Experience Manager 5.
No doubt, quality of experience will be the new mantra for differentiating one service provider from another. Psytechnics will be a major element of that differentiation for many leading carriers, managed service providers and large IT operations.